Weighing and standing less than a 100 pounds and five feet tall respectively, Willie could easily be written off as a star athlete, and anyone could be forgiven for such a premature judgement. However, he beat all the odds, coaxing some of the best performances out of a horse. For several decades, Willie participated in dozens of horse races, setting record after record.
Exceptionally Talented
At only 18, Willie Shoemaker tasted his first win at Golden Gate Fields in 1949, where he rode Shafter V. He went on to record a total of 219 wins during his first year as a jockey despite having started late in the year. In 1950, he won 388 races to reach the all-time record that had been set in 1906. By the time he reached 20, he was already a national figure in the in the United States.
Known as a man of few words, Willie was nicknamed "Silent Shoe," and his calm personality on the saddle was a surprise to many people. While most jockeys would kick, pull, and even whip hard in reining competitions, Willie was known to effectively apply gentle riding techniques in pulling wins. Throughout his riding career, Willie would switch horses, riding race after race- he hardly paused. On six occasions, Shoemaker recorded six wins in a day. On another occas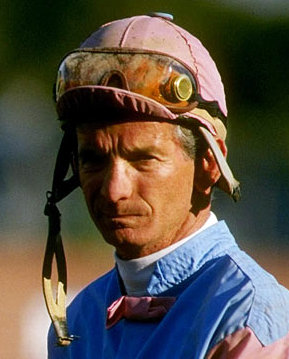 ion, he surprised spectators by winning four races with a swollen foot.
Victories and Records
With a total of 8,833 wins, no one can dispute the fact that Shoemaker was one of the best jockeys the world has ever seen. In 1953, Shoe broke the world record for most victories in a calendar year, garnering a total of 485 victories. His first victory win in Kentucky Derby came in 1955 when he beat Nashua, who was the race favourite. In 1962, he beat Crimson Satan and Admiral's Voyage to Belmont stakes victory.
His Gross Mistake
Shoemaker made a gross mistake during Kentucky Derby in 1957, where he mistook a furlong pole for a finish line, ending the race prematurely. Iron Liege passed him to win the race. This mistake resulted in a 15-day suspension.
Refusing to Quit
As they say, age is only a number, and surely, this held true for Willie Shoemaker just before his retirement. Despite slowing down due to age, Shoemaker treated the world yet to another shocker when he won the 1986 Kentucky Derby. With his winning odds standing at 18/1, it was clear that not even bookies had seen this coming, as he was considered "too old" to challenge for the victory. Having fought a number of obstacles, including physical challenges, to rise to the top of the charts, Shoemaker is undoubtedly a true horseback legend in every sense.