Show jumping, also known as open jumping or stadium jumping, is a form of English horse riding in which riders try to jump a series of obstacles, including spreads, verticals, and double and triple combinations, within a specific time limit. The obstacles are usually characterised by lots of direction changes and turns. Given the nature of this sport, great show jumpers must have two important qualities. The first ability is the mental combination of courage and the willingness to be careful. The second quality is the physical potential to get the body up in the air.
The Horses
Many horse breeds have shown success in show jumping, with even grade horses emerging as champions. However, most success stories of show jumpers are associated with tall horses of Thoroughbred or Warmblood breeding. We're not saying that there is a correlation between the athletic ability of the horse and its size. Neither are we saying that tall horses have a competitive advantage in jumping. Nonetheless, a rider on a tall horse may see a fence as being less daunting than a rider on a small horse.
The Goal of Show Jumping
Every show jumper is required to negotiate all the obstacles cleanly in time. Failure to observe time results in time-fault penalties. Other faults incl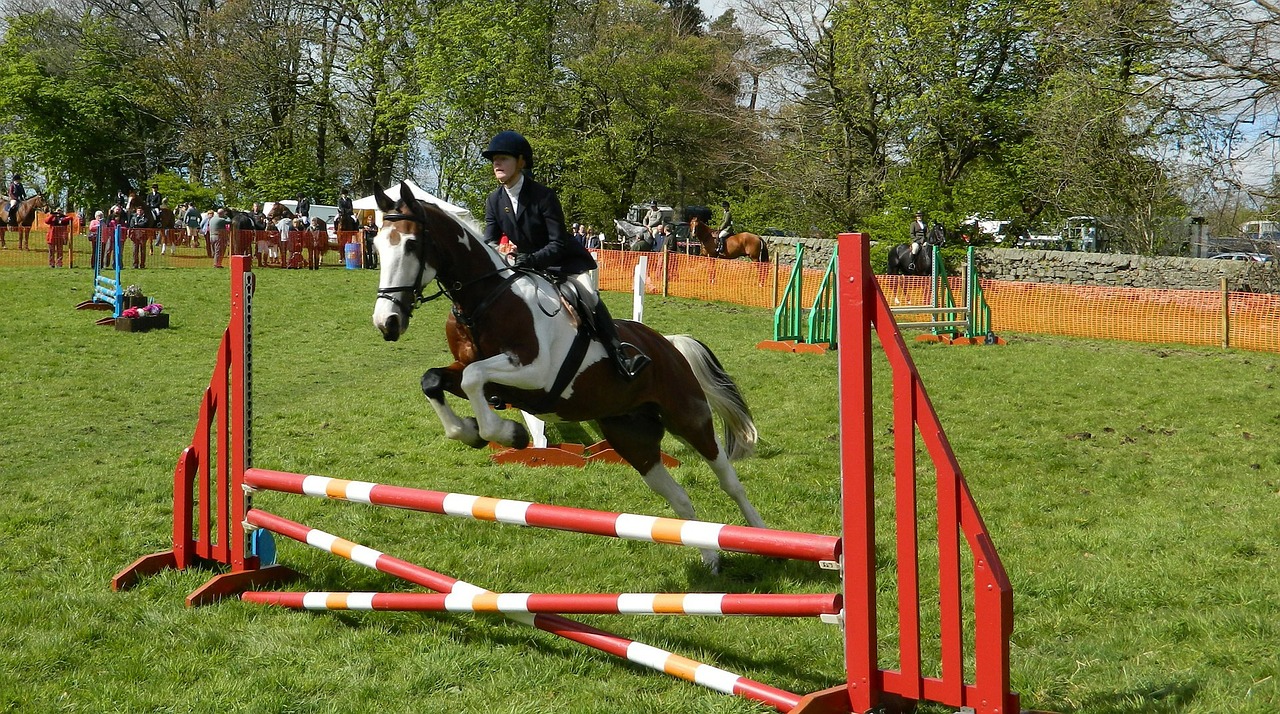 ude blatant disobedience and knockdowns. If a horse does not participate, the rider of such a horse may be disqualified. Only a limited number of refusals are allowed for the horses. Refusals may also slow down the rider as the timer will be running.
Show Jumping Competitions
Grand Prix- This is the highest competition level where horses jump up to 10 to 16 obstacles, some of which are as high as 1.6 metres. The World Equestrian Games and Olympics are two classic examples of Grand Prix show jumping competitions.
Calcutta- This is a show jumping competition where spectators bet (by way of auction) on the horse they think will win. The highest bidder is exclusively allowed to bet on a particular horse. The person who bets on the winning horse will collect all the money staked and share it with the winning rider. The exact mechanism of how the competition works may, however, vary from one culture or region to another.
Puissance- This is a high-jump event where the final wall may go up to 7 feet tall.
Other types of show jumping competitions include touch class, gambler's choice, six-bar, match race, novice and limit, speed derby, faults converted, etc.