The Kentucky Derby is a horse racing event that takes place every year in Kentucky, USA. It is held on every first Saturday of May to cap the Kentucky Derby Festival, which runs for two weeks. Riders in this race cover a distance of 1.25 miles on a three-year old and above horse, at Churchill Downs. The race was inaugurated in 1875, and it is also known as "the Run for the Roses" due to the wreath of flowers garlanded over the winner.
Kentucky Derby is the biggest horse race in the world, and this explains why it attracts millions of fans across the world. Those who cannot avail themselves at t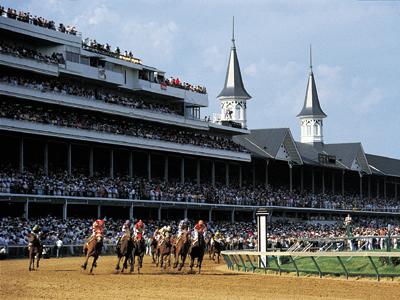 he venue of the event follow it passionately on TV. Like any big event, the race is known to attract household names from around the world (think HM Queen Elizabeth II at the 2007 Churchill Downs). With a combined purse of $3 million, Kentucky Derby is undoubtedly one of the highest paying thoroughbred races.
The race is won at an average time of two minutes, with 1:59.40 being the fastest recorded time in the history of the competition. This record was set way back in 1973 and is yet to be broken.